I just finished reading three books. Today actually. That normally doesn't happen. I usually read like a freight train. One book and full speed ahead. But for some reason I ended up reading 3 books at once this time.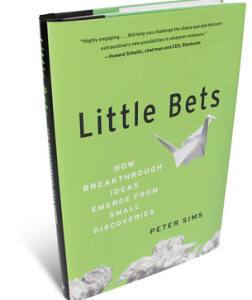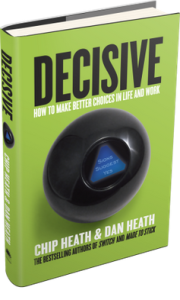 I quite enjoyed all three.  I felt like Decisive had the best points, Power of Habit was the best researched, and Little Bets was more inspirational.
I learned something from each book.
Power of Habit: Notice what you are doing and you can change what you are doing. 
Little Bets: Do little things to find bigger better things.
Decisive: Widen the decision making process and step back a bit. 
I would recommend everyone read all three. If you had to buy one, buy Decisive. Seriously, I have opened it a few times already to look up something when I was making a decision.
(links are Amazon affiliate)